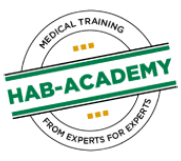 You will find us at the 1st floor/ booth no. 09!
Special "Get to know" offer!
In its more than 50-year history, the "Medizinische Woche" in Baden-Baden has developed into the lagest medical congress for complementary medicine and now also for orthomolecular medicine. As a company involved in this field of medicine, we are taking part on the industrial exhibition that accompanies the congress and we look forward to meeting you personally in Baden-Baden. In order to present the "Medizinische Woche" to new interested parties, the organizer offers interested participants a special discounted "Get to know Congress ticket" if these parties have not attended the "Medinische Woche" in the last 5 years.
All further information about this introductory ticket can be found here: