HAB®-HERRMANN – THE PIONEER IN MODERN OZONE-OXYGEN- & COLON-HYDRO-THERAPY
Our certified medical devices set international standards.
Since 1984.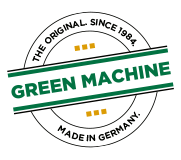 As manufacturer of innovative medical products, we have a high responsibility.
Herrmann Apparatebau GmbH (HAB®) can look back on 40 years of methodically acquired expertise in the development and manufacture of high-quality medical devices. Today, HAB® is one of the market leader in Ozone-Oxygen- and Colon-Hydro-Therapy. Worldwide.
What sets us apart are our constantly evolving innovations and the best possible implementation of the highest patient safety standards in our competence centre – for safe, economical and future-oriented therapies.
Patient safety and cost-effectiveness. Made in Germany.
Everything under one roof. Everything from a single source.
Founding of HAB® – The producer of VacOzon devices
Expansion of product range by Colon Hydromat
Launch of the successful brand Medozon with the new Hyper Medozon device
Presentaion of the new device Medozon comfort
Development and patenting of Habamat Aquaclean
Expansion of the international distribution network
First product Colon Hydromat under CE by Dekra
Switch to notified body TÜV Süd
Development of the first Ozone-Oxygen-Therapy-Device with touchscreen Hyper Medozon comfort – The green colour becomes a unique design feature
System partner of UNI-Marburg for intraperitoneal therapy Medozon Ip
Colon Hydromat comfort with patented automatic ventilation
HAB® is represented in 45 countries
Expansion and relocation to new building to Elsenfeld. Launch of Medozon i-set
First international ozone seminar at HAB®
Further development of Hyper Medozon comfort
Publication of studies on CHT and OHT
Founding of HAB® – The producer of VacOzon devices
Expansion of product range by Colon Hydromat
Launch of the successful brand Medozon with the new Hyper Medozon device
Presentation of the new device Medozon comfort
Development and patenting of Habamat Aquaclean
Expansion of the international distribution network
First product Colon Hydromat under CE by Dekra
Switch to notified body TÜV Süd
Development of the first Ozone-Oxygen-Therapy-Device with touchscreen Hyper Medozon comfort – The green colour becomes a unique design feature
System partner of UNI-Marburg for intraperitoneal therapy Medozon Ip
Colon Hydromat comfort with patented automatic ventilation
HAB® is represented in 45 countries
Expansion and relocation to new building to Elsenfeld. Launch of Medozon i-set
First international ozone seminar at HAB®
Further development of Hyper Medozon comfort
Publication of studies on CHT and OHT