Contact details
Wolfgang and Karin Herrmann (Executive Board)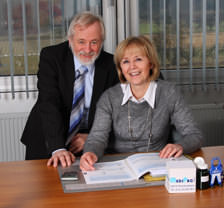 Do you have questions about our products or offers? Or would you like to participate in one of our seminars or information events? Then don't hesitate to contact us! Enter your personal message in the text field and include your personal data and e-mail address. We will be coming back to you as soon as possible. Or visit us in our headquarters personally. Our route planner will calculate the journey to our headquarters quickly and easily. We are looking forward to your visit!
Jennifer Shannon and Mechthild Hermann (Sales department National)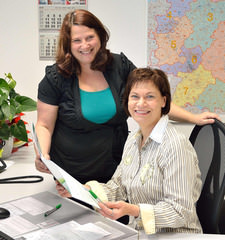 Alexandra da Silva Santos and Marius Herzog (Sales department International)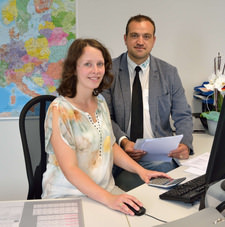 Wenn Sie die eingebettete Google Map an dieser Stelle sehen wollen, werden personenbezogene Daten (IP-Adresse) zu Google gesendet. Daher ist es möglich, dass Ihr Zugriff auf der von Google getrackt werden kann.
Wenn Sie das Symbol anklicken, wird ein Cookie auf Ihrem Computer gesetzt, um dieser Website zu erlauben, Google Maps in Ihrem Browser anzuzeigen.
Mehr Informationen entnehmen Sie bitte unserer:
Datenschutzerklärung
---