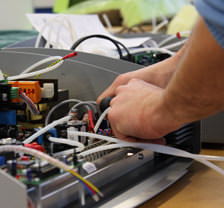 We help you in any situation

Our technical support team is trained to help you quickly and easily to provide a solution to your problem. Whether colon or ozone device, we won't leave you out in the rain. To offer the best possible service, three languages are spoken (German, English and Spanish). In addition, you can contact our globally operating sales partners.

Please contact therefor our support team by E-Mail info(at)h-a-b.de or
by phone +49 (0) 6022 6581-3.