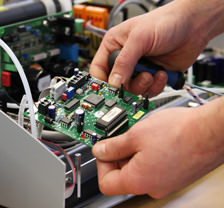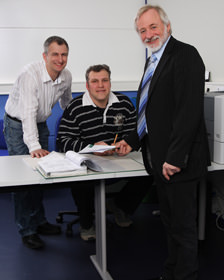 Successfully in the future with a special vision and a lot of expertise
HERRMANN Apparatebau belongs to the leading manufacturer of Ozone and Colon Hydrotherapy devices worldwide. Driven by innovation in this sector, we keep our fingers on the pulse of time permanently, which allows us to offer our clients always the latest technology and to extend our portfolio usefully.

Brand mark – Competence and passion
The technicians of our development department ensure our constant technological advantage. New medical knowledge will be transferred to our devices in our product range directly. We realize innovative concepts together with external scientists or by our own research. The enthusiasm for our work and years of experience make this success possible.

Key to success – Motivation and communication
Whether there is a customer feedback or suggestions from the production department – the HAB developers are always in contact with colleagues of another area of the company. The line of communication within the company and with our customers is of central importance: Due to this we can ensure our high standards in quality and handling permanently – and sometimes even exceed.